A hilarious office romance!
Choko Kuze is the sensible daughter of a venerable family who went bankrupt. She joins a real estate company as an entry-level office worker, but her eccentric boss is harder on her than anyone else in the company! After hearing him inadvertently call her "milady," she realizes he was the young servant boy she knew as a child. At work he's a tyrant, but after hours he insists on treating her like a lady of the nobility. Is romance even possible for a couple locked in such a crazy role reversal?
__________________________
I have been anxiously waiting for some publisher to translate Yuki Yoshihara's work. You can't possibly imagine how happy I was when I found out that

VIZ Media was going to start this series!!! *-*
(Even if it's not my favorite series of hers, it's till her work anyway. LOL).
Masayuki worked as a servant for Choko's family when she was a kid... so when he become the boss in the company she now works, things start to get weird. He's very conflicted.
Sometimes he treats her badly, like a very demanding boss would.
Other times, he's very sweet and caring, almost like a babysitter or white knight.
Choko gets very confused... and starts to fall for him.
This manga is so preposterous it's hilarious. There are certain situations that make this an adult manga, but nothing actually happens for a long time. :P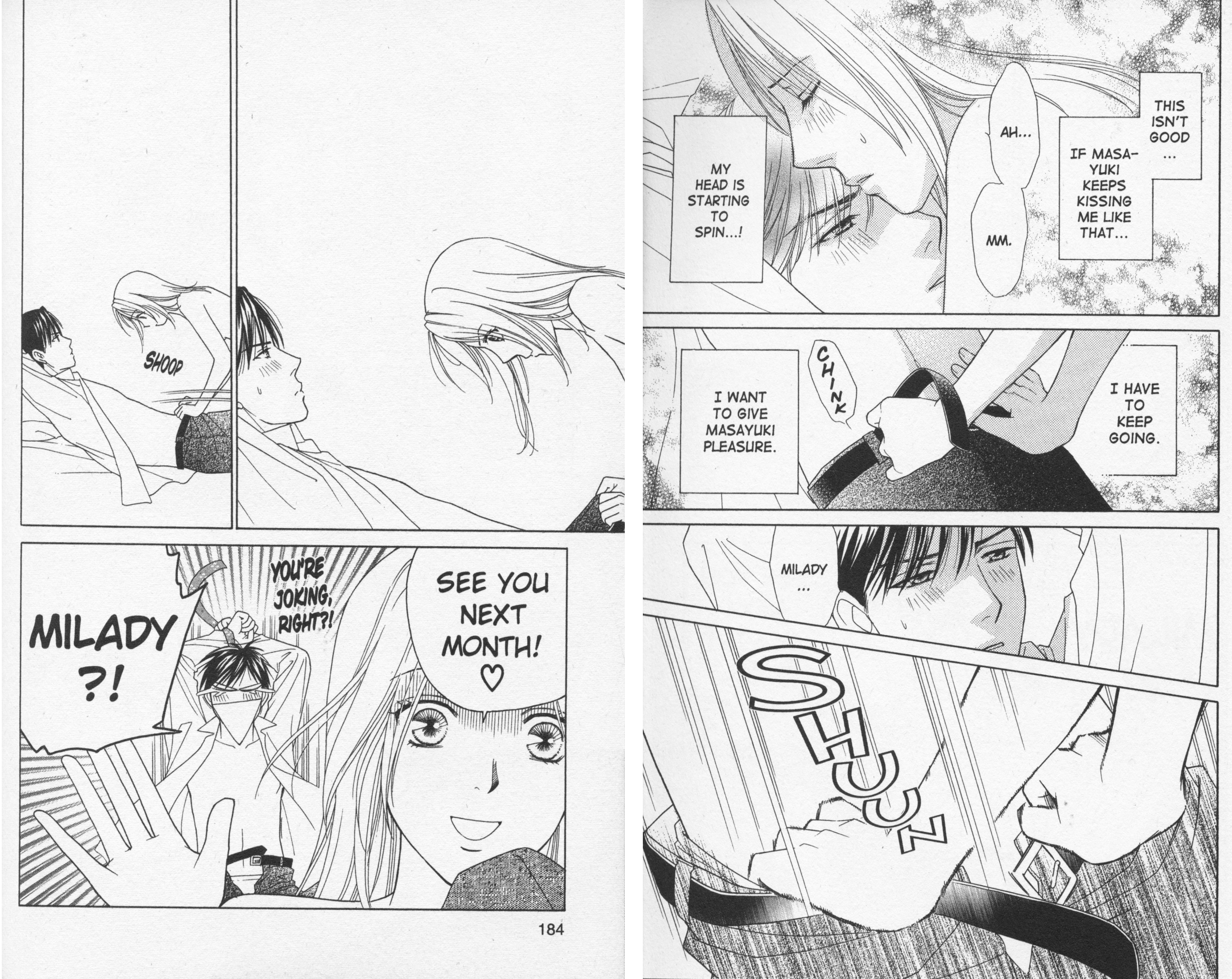 All in all,
Butterflies, Flowers
is sure to make you laugh. The drawings and the characters expressions are remarkably funny.
There's no way you won't fall in love with Masayuki. He's such a dear! And Choko is unbelievably amusing.
Need some fun and are tired of reading about teenagers?
Give this one a try and let me know what you think. ;)