Teaser Tuesday is a weekly bookish meme hosted by MizB of
Should Be Reading
. Anyone can play along, just do as following:
•

Open to a random page
•

Share two (2) "teaser" sentences from somewhere on that page
•

Be careful not to include any spoilers so as not to ruin the book for others.
Make sure to share the title and the author so other TT participants can add the book to their TBR piles.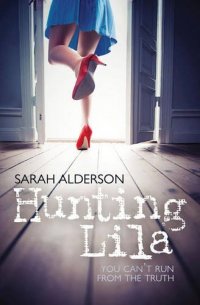 "Only when the tip of the knife started to shave against the white of his eye like a scalpel about to pierce a boil, did I realise that I was the one holding it."

Hunting Lila by Sarah Alderson

(That is just the first sentence. So awesome. Like the whole book! :)
"Thou art hunger, yo." Death said. "Time to make with the starvation."

Hunger by Jackie Morse Kessler.
Don't you just love this cover? So pretty! And I found the mix of archaic and contemporary language just hilarious!
What's your teaser this week?