More reading challenges!!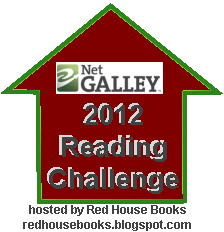 I'm already part of another challenge, but this one seemed pretty doable, so... I couldn't help myself. :)
As I have already reviewed quite a few books from Netgalley this year, I'm aiming for the Gold Star level:
Gold Star - read 30+ NetGalley Books in 2012
If you want to be part of it, you can sign up here.
I'm keeping track of my progress below:
The Treachery of Beautiful Things by Ruth Long

(review to come)

Burn by Heath Gibson

(review to come)

The Raft by S.A. Bodeen

(review to come)

Monstrous Beauty by Elizabeth Fama

(review to come)

Hanging by a Thread by Sophie Littlefield

(review to come)

Yesterday by C.K. Kelly Martin

(review to come)

Throne of Glass by Sarah J. Maas (review to come)

Shift by Kim Curran (review to come)

Blackwood by Gwenda Bond (review to come)

Skylark by Meagan Spooner (review to come)

Glitch by Heather Anastasiu (review to come)

The Unquiet by Jeannine Garsee

(review to come)

Undead by Kirsty McKay

(review to come)

Kissing Shakespeare by Pamela Mingle

(review to come)

Velveteen by Daniel Marks

(review to come)

Don't You Wish by Roxanne St. Claire

(review to come)