Stacking The Shelves is all about the books we are adding to our shelves each week, sharing with you our excitement for our newest titles and maybe have you discover a new book in the process!
This week I got:
* From an online trade:
(Very nice cover. I didn't know there was a TV series, though. I hear it was canceled... Hopefully the book will be interesting.)
(I have to admit I got this one just because it had wolves on the cover and blurb. Other than that, I have no idea what it's about. :3 I'm crazy about wolves.)
* Freebie from Smashwords: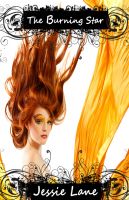 (I liked the cover, so I thought I'd give this one a try.)
____________________
What did you get this week?